Hello
Upholstery Workshop
We're here because we enjoy working with our hands and love having a finished product to be proud of. Customer satisfaction and quality workmanship are very important to us.
"We rely heavily on word of mouth for the success of our business, therefore customer satisfaction and quality workmanship are very important to us."
Automotive Upholstery
Car Seats, Motorbike Seats, Canvas Seat Covers, Car Headlinings, Door Cards, Carpets, Floor Mats, Full Interiors, Caravan Awnings, Caravan Interiors, Torneau Covers
Marine Upholstery
Boat Seats, Boat Covers, Road Covers, Carpets, Bimini Tops, Full Interiors, Clear PVC Windows, Jet Ski Seats, Jet Ski Covers
Home Interiors
Couches, Recliners, Chairs, Lounge Suites, Stools, Wood Refinishing/Repairs, Chaise Lounges, Ottomans, Dining Chairs, Window Seats, Squabs, Cushions, Headboards, Bean Bags, Wall Hangings, Cow Hide Rugs
Outdoor Upholstery
Outdoor Furniture, Shade Sails, Awnings, Trampoline Mats, Pool Covers, Horse Blankets, Outdoor Bean Bags, Tents, BBQ Covers, Swing Seats, Umbrellas
Commercial Upholstery
Booth Seating, Dining Chairs, Tarps, Marquees, Shade Sails, Outdoor Seating, Bags, Golf Cart Covers, Golf Cart Seats, Transport Covers, Bar Stools, Umbrellas
Good People
About the Owner - Nate Hedwig.
I enjoy a challenge and making things that are a little bit out there and different, or turning something old and run down into something shiny and new.
Upholstery Workshop is owned and operated by Nate Hedwig. I have been a Queenstown local since 2001 after moving here for a winter and then never leaving.
At Upholstery Workshop we pride ourselves on friendly, reliable service from knowledgable staff. We have a large range of sample fabrics in store to choose from including PVC, vinyl, leather, canvas and foam. So we can find something to suit your needs. We also provide a pick-up and delivery service for those hard to transport items.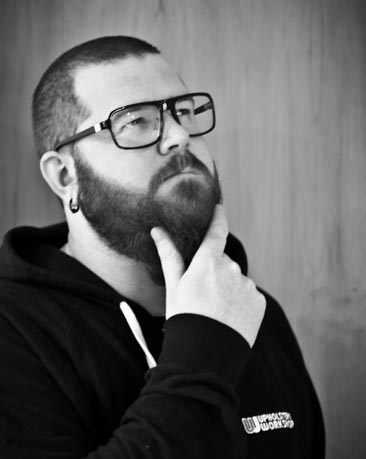 Free Quote
TALK TO US OR FILL OUT OUR FORM FOR A QUOTE